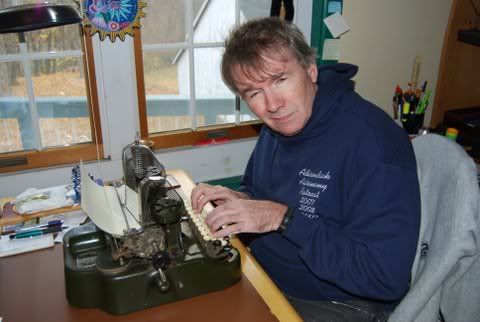 Visit our full site and complete Tlog at:



The Johnstown Type Writer Conservatory

!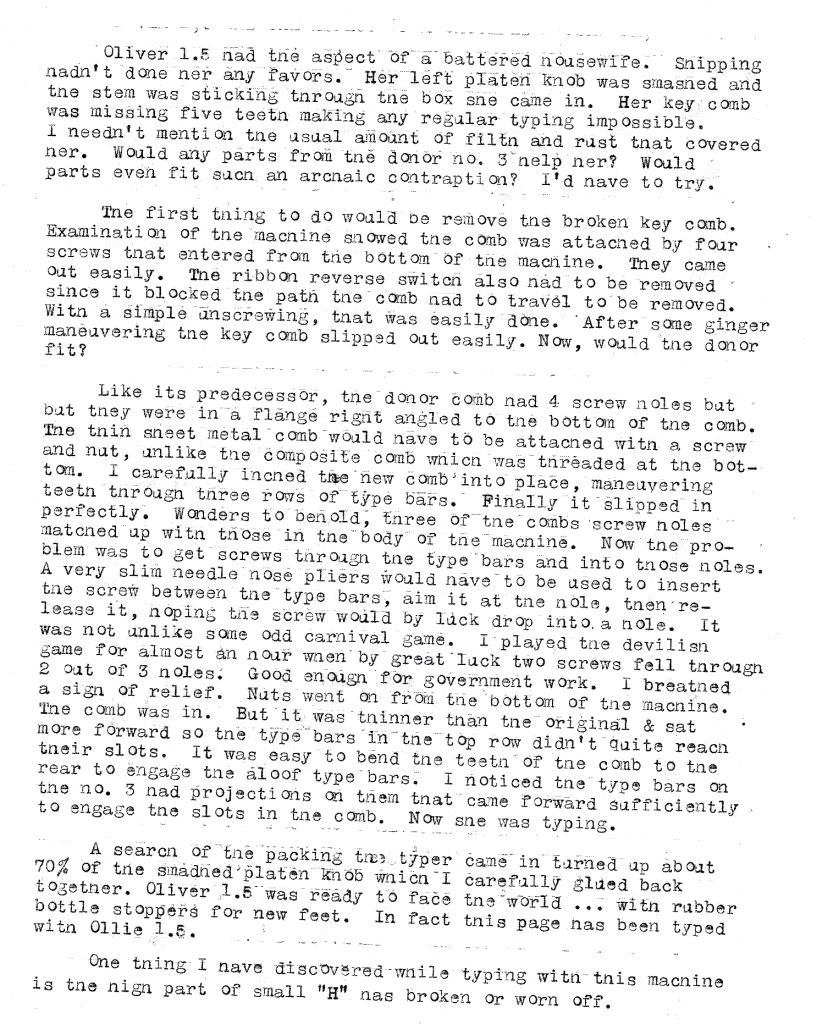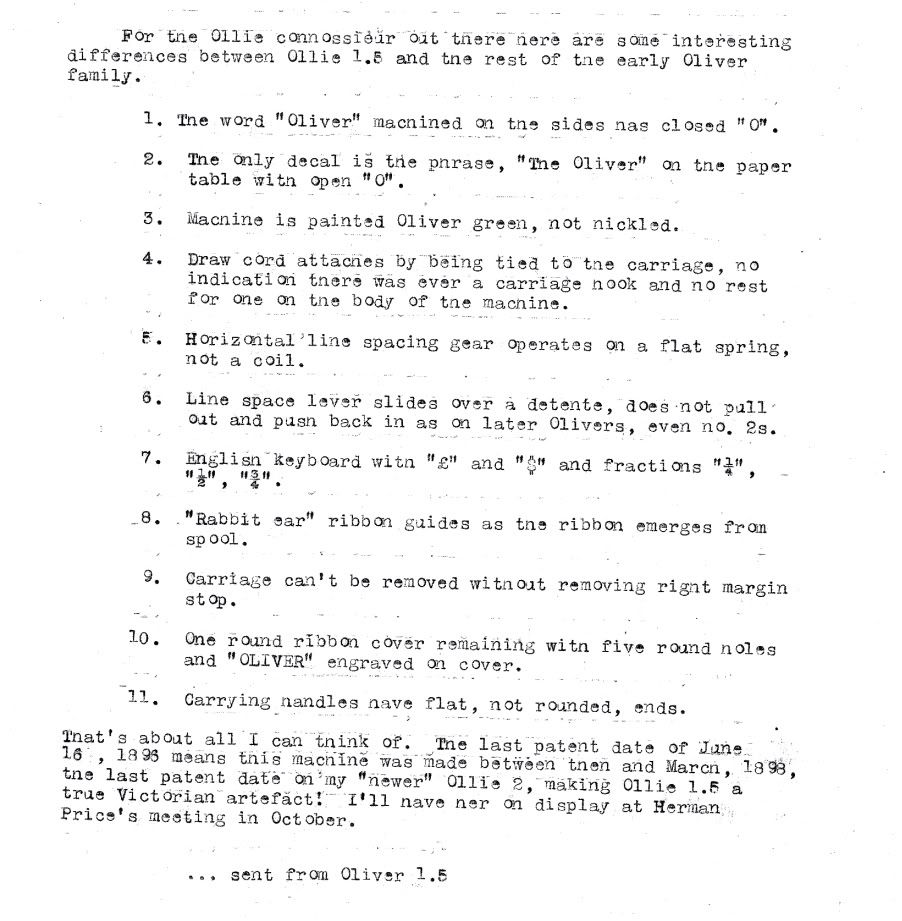 Re-glued left platen knob: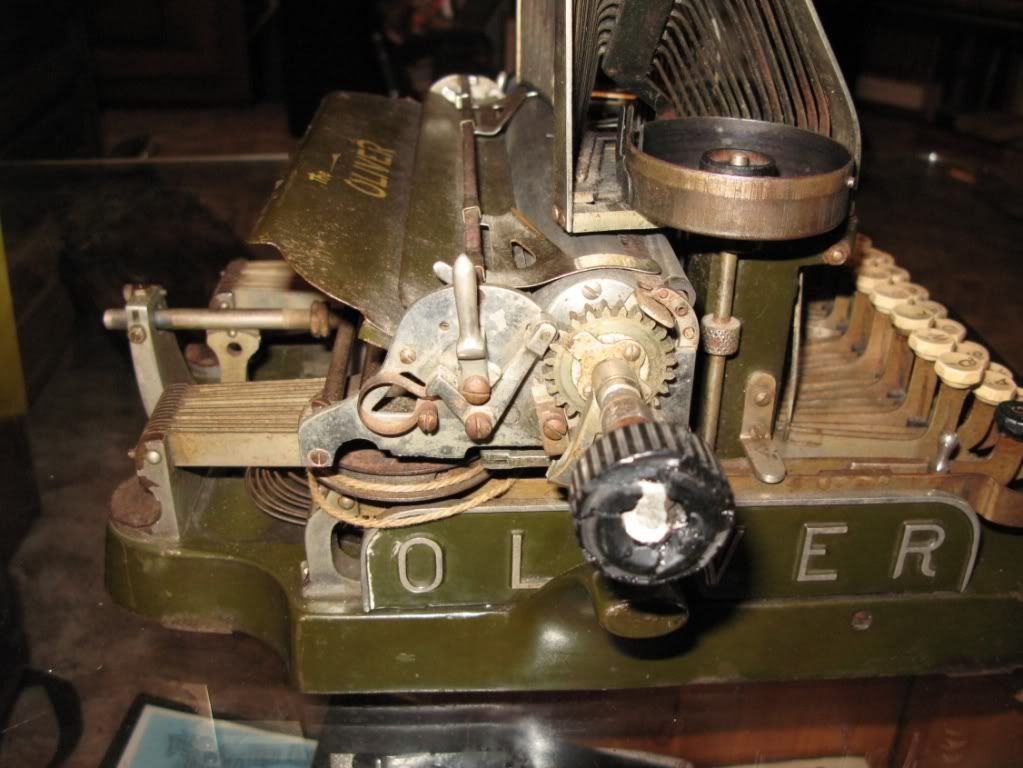 Oliver no. 1.5 on its "treadle table"!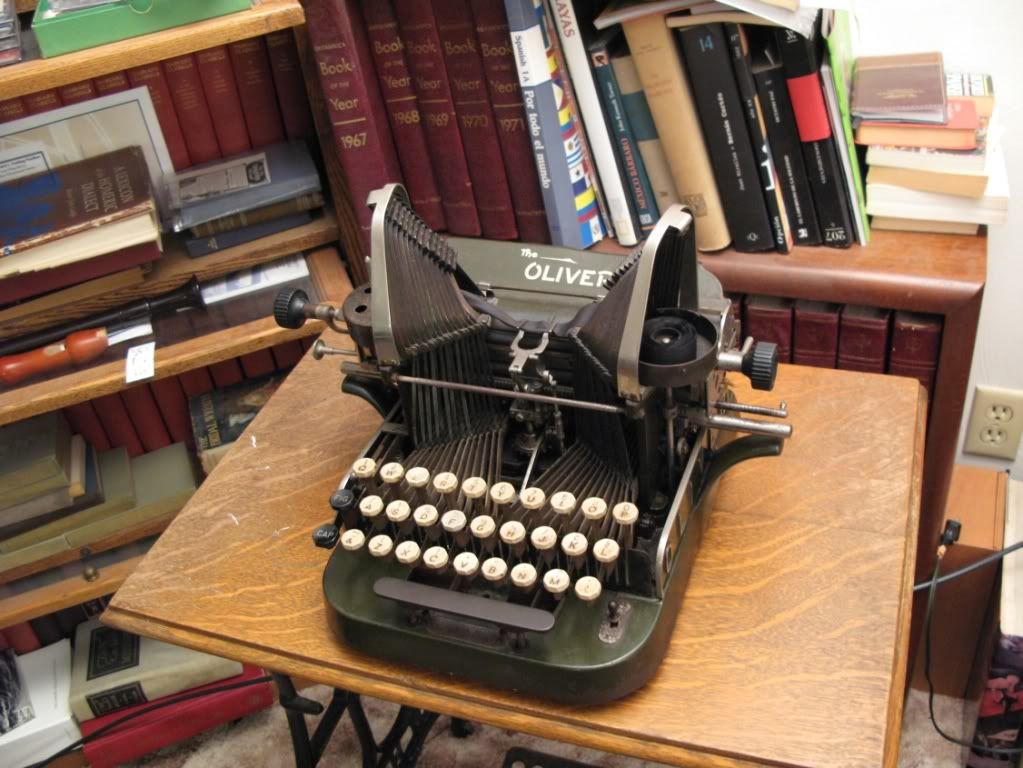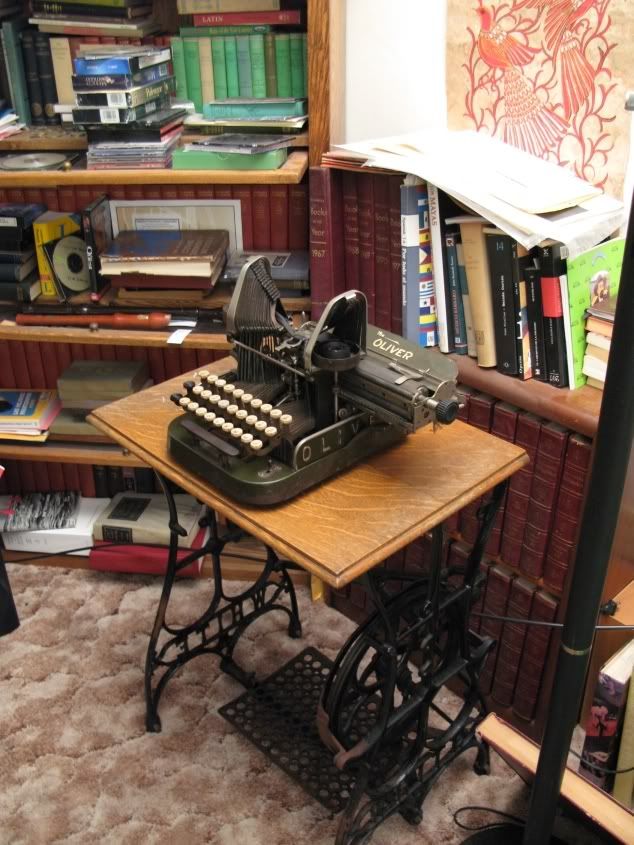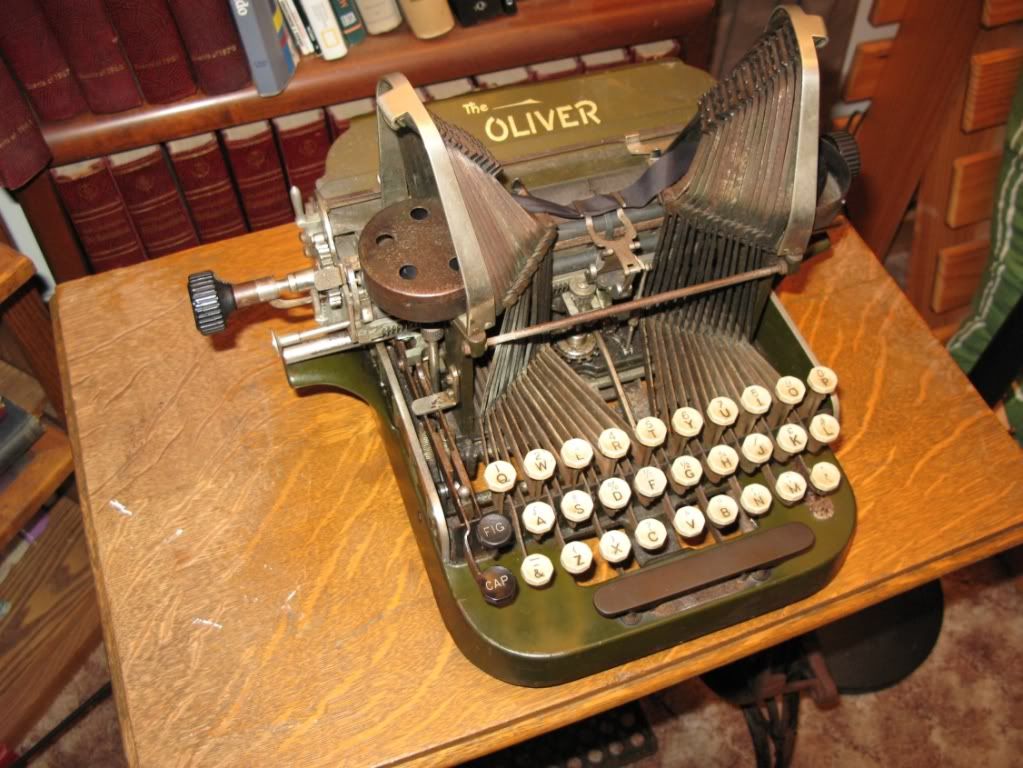 Above: Notice the thin metal key-comb donated from an Oliver 3.
Below: Top view with the original composite key-comb still in the machine. Notice there is no indication by markings that this is an Oliver 2.