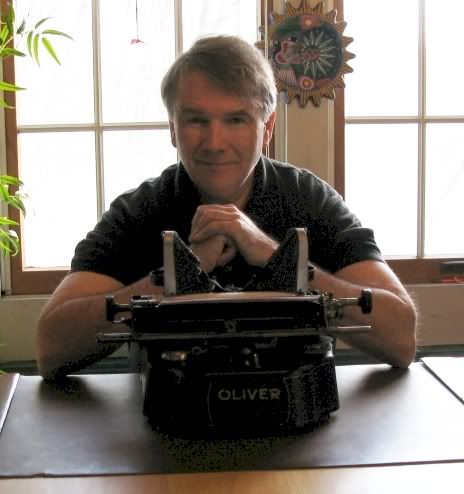 Visit our full site at:



The Johnstown Type Writer Conservatory

!








A sample of the bad type even with the newly installed platen.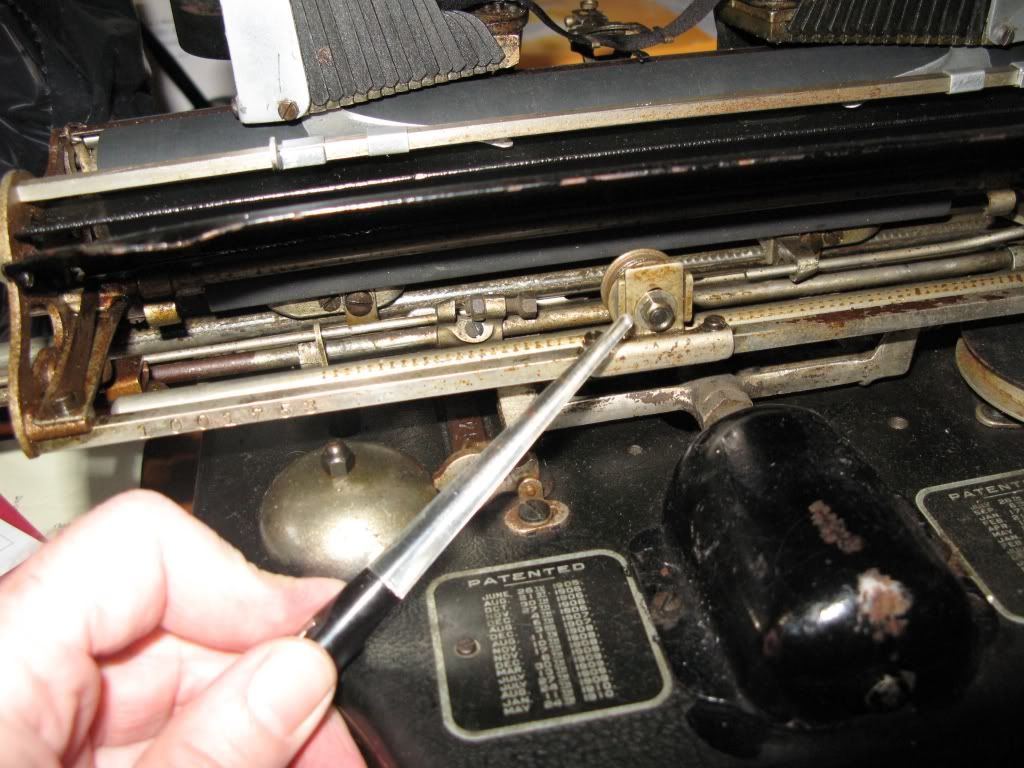 Position of the adjustment that changes tilt of the carriage.








Fresh from Ames - A new platen and feed rollers for the Oliver 11.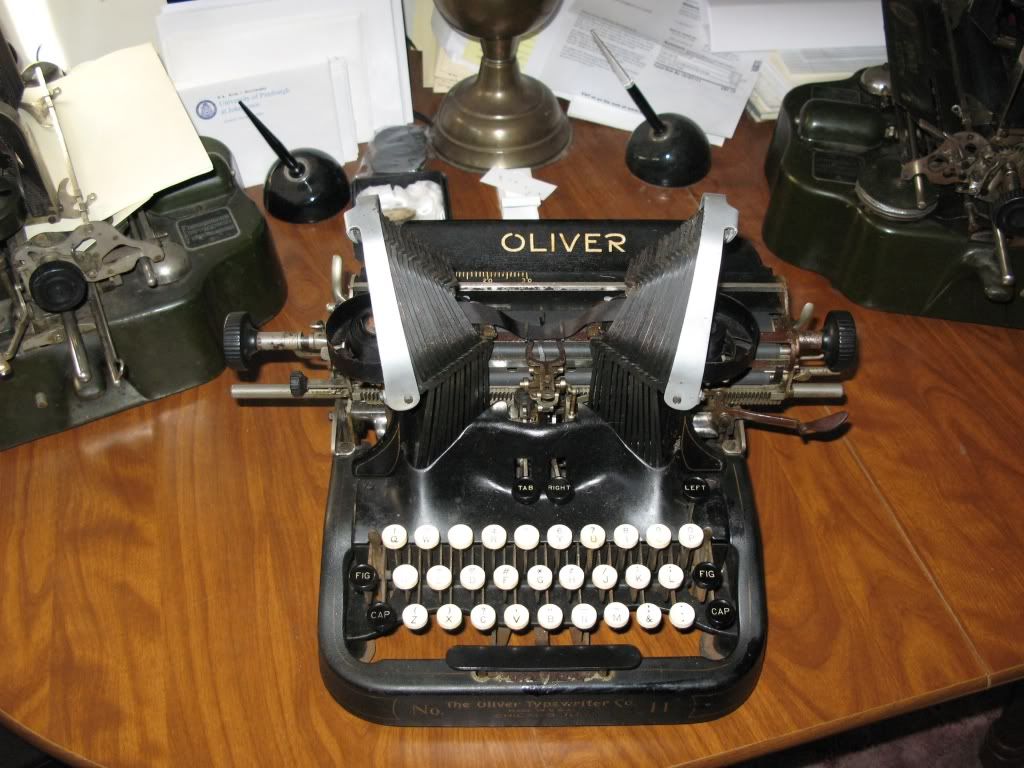 My Ollie 11, happy with its new platen!